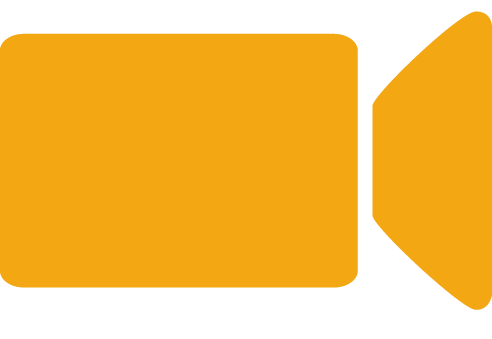 Webinar
Conscious Menstruation
Join this CAMY Fund workshop to reflect on how to experience a more free and harmonious period.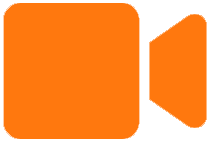 Conference
2019 Central America Donors Forum
The Central America Donors Forum (CADF) is the premier networking and learning space to advance philanthropy and development efforts in Central America.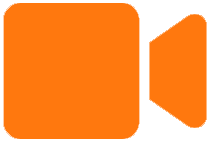 Civil Society
The Struggle for Peace in the Midst of Repression: Unified Voices from Nicaragua's Civil Society Leaders
Following the breakdown of political negotiations between the Nicaraguan government and key opposition figures in August, political repression by state security forces has continued unabated. Civil society leaders, rural leaders, and independent journalists, among others, have been targeted by the administration of President Daniel Ortega. Against this backdrop of growing violence and political instability, how can Nicaraguan civil society bring about change when dialogue has been foreclosed and repression is mounting?  Is the international community sufficiently engaged in efforts to press for change?  What are the implications of Nicaragua's decision to deny the OAS Special Commission on Nicaragua entry to the country?
The Wilson Center's Latin American Program and the Seattle International Foundation are pleased to host prominent Nicaraguan civil society leaders representing the Unidad Nacional Azul y Blanco (Blue and White National Unity, UNAB) and the Alianza Cívica (Civic Alliance), who for the first time have come to Washington with a common message demanding change in Nicaragua.  Please join us for this important discussion on Thursday, September 26, 3:30 – 5:30 p.m.
Migration & Journalism
Crisis & Migration: A Conversation With Central American Independent Media
SIF, through its Independent Journalism Fund, will host a discussion in Seattle, WA about the realities facing the media in Central America as they cover the growing migration crisis in the region.
August 1 - September 27, 2019
Migration and Journalism
Photo Gallery: Let's Leave. Because life can be better, maybe
SIF's Independent Journalism Fund shows the harsh reality of Central America through a photo exhibition in the city of Seattle, Washington. The exhibit entitled Nos Vamos (Let's Leave in English) will allow the viewer to put themselves in the shoes of the millions of Central Americans who cling hope to survive when they emigrate.
Nos Vamos displays the unique perspectives of five photographers from four independent media outlets in Central America to uncover the phenomenon of migration beyond what the news portrays and allows us to more deeply understand this crisis in the region.
The photo gallery will be open from August 1 to September 27, 2019 at the SIF office in Seattle, Monday through Friday from 9:00 a.m. to 5:00 p.m. Admission is free.
Migration
Nowhere to Turn: Gender-Based Violence in the Northern Triangle and its Impact on Migration
When security situations deteriorate in the Northern Triangle, women face the violence by powerful gangs and the domestic violence. This has exacerbated the tendency to migrate, despite a high likelihood of facing violence on the journey north and a slim likelihood of obtaining asylum in the United States.
Security and Human Rights
Forum: Public Security Policies that Guarantee Human Rights in El Salvador
Four organizations promoted a discussion on public security policies in El Salvador that are respectful, guarantee human rights and include democratic controls.
Migration & Security
Progress at Risk? First Annual Conference on Security, Migration, and Rule of Law in the Northern Triangle
Record numbers of Central Americans have fled the countries of the Northern Triangle during the first half of 2019, giving rise to abundant questions about how to address the drivers of migration.
Rule of Law
In Solidarity with Nicaragua: One Year of Resistance
On the first anniversary of the student-led protests and a vicious government crackdown, Seattle International Foundation invites you to hear from the survivors of the ongoing crisis in Nicaragua.
Rule of Law
A Vow to End Child Marriage
Join Seattle International Foundation and GlobalWA members for a vibrant discussion on what child marriage looks like around the world and what these organizations are doing to tackle this complex, multi-faceted issue.
Rule of Law
Nicaragua's Human Rights Crisis: A GIEI Investigation
Join Seattle International Foundation and Americas Society/Council of the Americas for a presentation and discussion with three members of the GIEI about their report and recommendations for dealing with Nicaragua's widening human rights crisis.
Rule of Law
Democracy in Nicaragua Under Siege: An Independent Report on the Violence of the Ortega Regime
Organized by the Kimberly Green Latin American and Caribbean Center and Seattle International Foundation, this event offer an in-depth discussion of its content as well as an analysis of the state of affairs in Nicaragua today.
Equity
Addressing Violence Against Women & Girls in Rural Guatemala
A conversation about securing the rights of women and girls through community-based approaches with Women's Justice Initiative's Kate Flatley and Elvia Raquec.