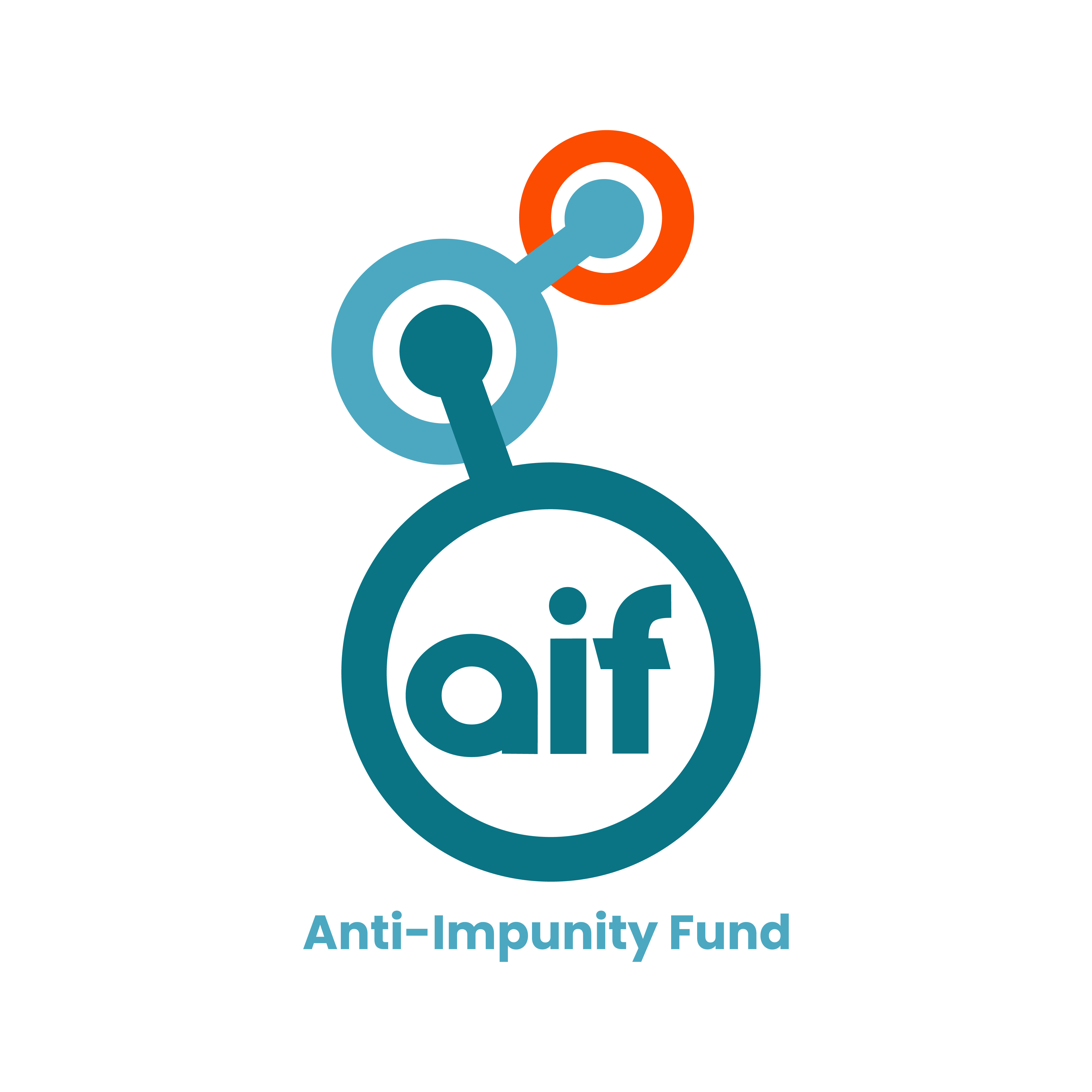 The Anti-Impunity Fund (AIF) is a thought-leader, advocate, convener, and funder of the fight against impunity in Central America.
We share our expertise by providing strategic analysis to and accompaniment of organized civil society and youth social movements in their work. We convene meetings of experts in the fight against impunity; and we engage in advocacy—both in Central America and in the United States.
The Anti-Impunity Fund is SIF's newest initiative. Since its inception in 2020, the AIF has supported Salvadoran human rights organizations in creating a coalition and presenting their proposals for the fight against impunity. We have organized regular convenings of former prosecutors share their experience in the fight against impunity and corruption.  Likewise, we have supported gatherings of civil society leaders and youth activists from El Salvador, Honduras, and Guatemala to share common strategies and plan joint actions in the fight against impunity.
Impunity is the failure to hold individuals, groups, or state actors accountable for misdeeds. It is the ultimate expression of inequality. Where impunity reigns, the economically and politically powerful can undermine public institutions, distort justice, and violate human rights to further their own objectives. It undermines the foundations of democracy and perpetuates violence, a lack of opportunities, and oppression.
Impunity is a persistent problem and one of the main threats to democracy in Central America. In recent years, the region has made important strides in the fight against impunity through the continuous efforts of civil society organizations and social movements, as well as the creation of international commissions against impunity. However, these important accomplishments are at risk of being reversed as those favoring impunity reassert their power.
While the road ahead is long, a continuous commitment to the fight against impunity will pave the way for a more democratic and prosperous Central America.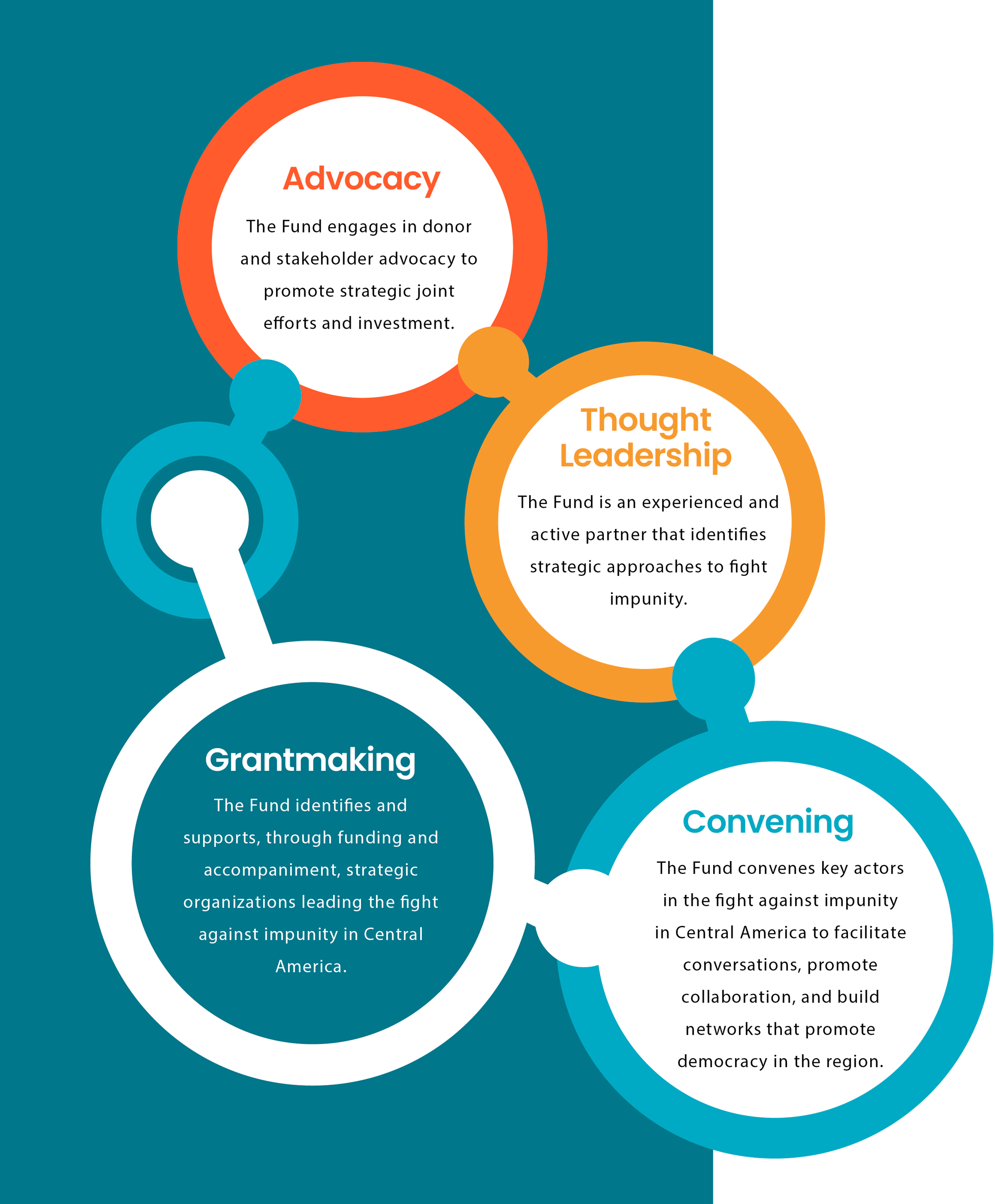 AIF Impact Model

Seattle International Foundation (SIF) is a trusted convener and regional leader that catalyzes change in Central America through its strategic impact model that amplifies the efforts of civil society, leverages investment, and drives collaboration.
AIF is funded by donors who believe that the fight against impunity is essential to strengthening the rule of law and democracy in Central America.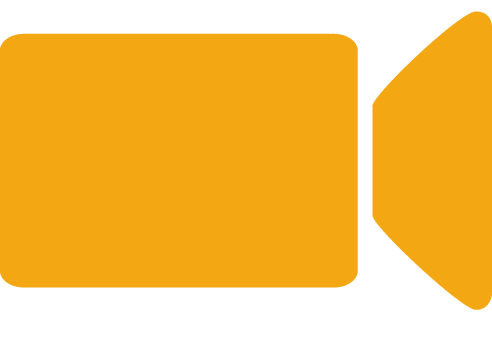 Webinar
Selection of Judges and Prosecutors in Central America
Justice officials assume a fundamental role in protecting the rule of law and, consequently, democratic governance and social well-being in northern Central America. The selection process of the highest judicial and prosecutorial authorities is essential for public institutions.
Only through a transparent review of a candidate's merits can the most suitable option be selected. In practice, however, powerful groups seeking to maintain high levels of impunity, and even intending to criminalize human rights defenders and anti-corruption critics, have co-opted the selection process.
In this webinar, panelists will address recent developments of judicial selection processes in Guatemala, El Salvador and Honduras, and determine what lessons we can draw from these experiences in order to improve processes in the future.
Join SIF and American University's Center for Latin American & Latino Studies for this discussion on improving the selection processes for judges and prosecutors in northern Central America in an effort to combat corruption and impunity.
Simultaneous interpretation will not be available for this event.
The Anti-Impunity Fund's Team
The Anti-Impunity Fund applies its team's unique expertise in the fight against impunity in Central America to create a strategic approach in coordination with our grantee partners. That means we are not "just" a funder; we are an informed and active sparring partner.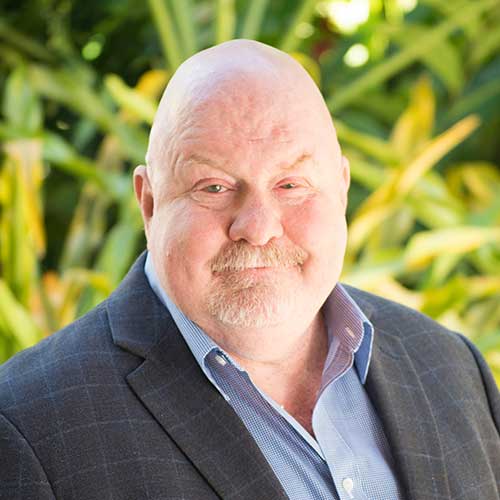 Eric L. Olson
Director of Policy in DC
Mirte Postema
Project Manager