The Seattle International Foundation is the result of Bill and Paula Clapp's desire to amplify the impact of international development out of the state of Washington over the course of 25 years.   
The origins of the Foundation are rooted in 1994, when Bill Clapp, a prominent Seattle businessman, founded Global Partnerships to expand the opportunities for people living in poverty.
Global Partnerships' "impact-first" investment strategy, prioritizing investments that generate a positive social impact, was very successful. Since its founding, Global Partnerships has impacted the lives of millions of people in Latin America and Africa, which motivated Bill to found Global Washington, a network of almost 200 business, academic and charitable organizations that improve the lives of those in developing countries.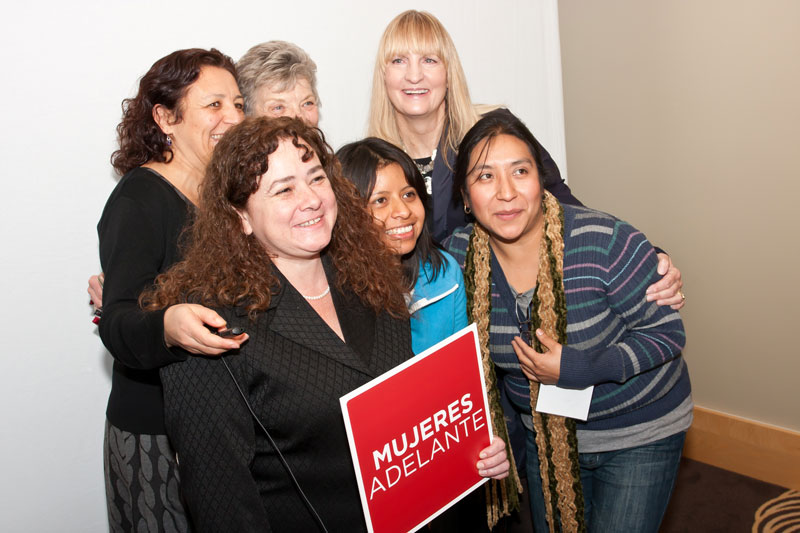 With their knowledge of social development, Bill and Paula set out to take philanthropy beyond the state of Washington, which is why in 2008 they created the Seattle International Foundation (SIF)—to increase the impact of philanthropy, especially in Central America, a region with which the Clapps have always felt connected and devoted.
At the local level, SIF helped to grow the international development sector of the Pacific Northwest of the United States, facilitating grants to Washington-based philanthropists and companies and developing strategies for various corporate social responsibility departments. In the international arena, SIF led philanthropic delegations to Rwanda, India, Vietnam, Bolivia and Central America and promoted the leadership of women and girls around the world.  
The Foundation also implemented successful programs such as the Central America and Mexico Youth (CAMY) Fund, the Centroamérica Adelante (CAA) leadership program, and the Central American Donors Forum (CADF) that annually brings together hundreds of business leaders, politicians, academics and members of the civil society. SIF also supports the Aspen Institute's Central America Leadership Initiative (CALI).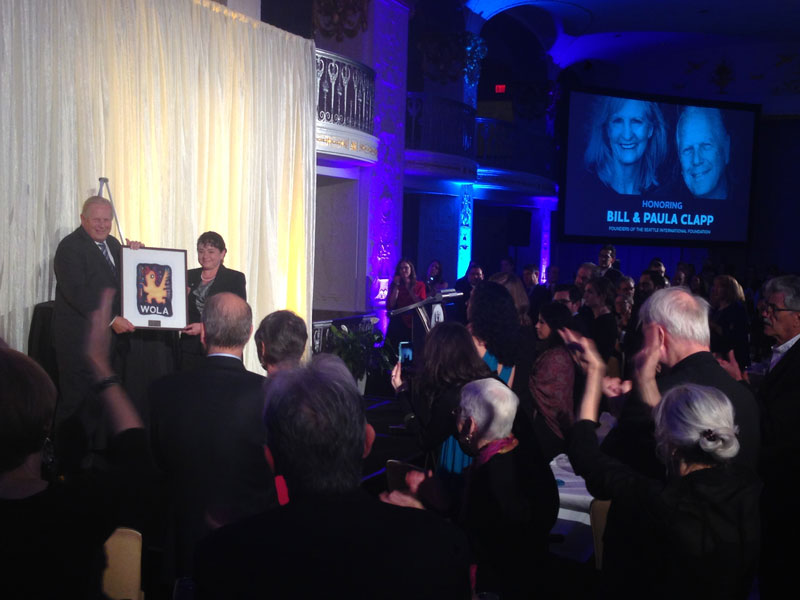 After a decade of contributing to the alleviation of inequality and poverty around the world and granting $24 million to 243 organizations in 81 countries, including $12 million to Central America, the Foundation shifted its strategy in 2018 to focus its resources and energy entirely in Central America, with an operational emphasis on the Northern Triangle.
The board of directors and SIF's new leadership are convinced that Central America offers unprecedented opportunities for profound political and social transformation. The Foundation intends to promote good governance and equity in the region by strengthening rule of law and civil society and advancing efforts to reduce forced migration and internal displacement.
The Foundation has not only deepened its commitment to Central America, it has also reaffirmed its dedication to being an active member of Seattle's philanthropic community and a voice of solidarity with Central America in the United States. Its new vision and mission, the experience accumulated over more than two decades and the tireless search of its founders for equal opportunities for all are the beacons that guide SIF in this new phase.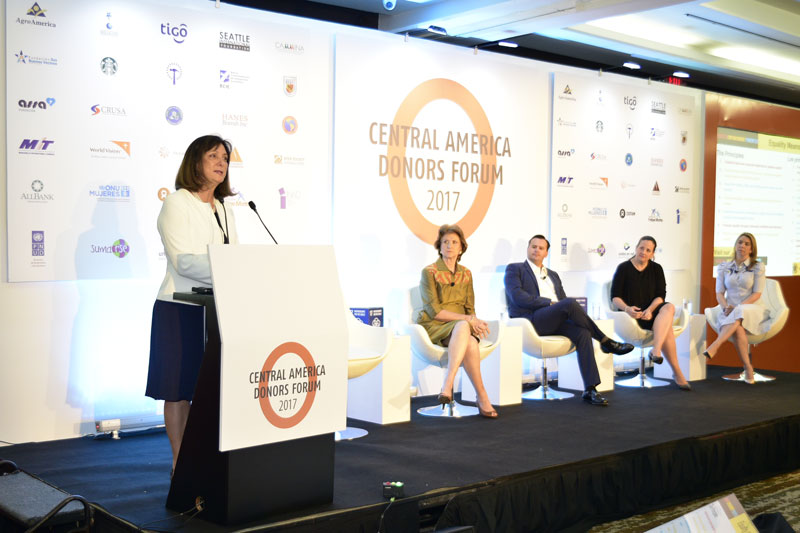 10 Years SIF
Since our founding in 2008, SIF has invested in meaningful social impact and poverty alleviation efforts around the world—promoting a spirit of international philanthropy rooted in Seattle, Washington. We are proud of the work we have done in the last decade to push for equity, promote rule of law, foster women and youth leadership, inform and inspire philanthropic strategies, support civil society and more. Each of these activities have taught us key lessons, which were pivotal to informing a new strategy developed in 2018 that will enable SIF to focus its resources entirely on Central America in the decade to come. We invite you to take a tour through the SIF's history by interacting with the timeline below.