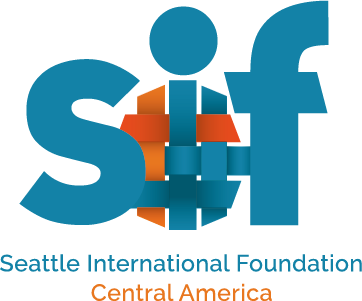 Finance and Operations Assistant
Seattle International Foundation
Job Title: Finance and Operations Assistant
Job Type: Full-time, 40 hours a week
Location: Seattle, WA, Mexico, or Central America
ABOUT SIF
Vision – We are guided by a vision of just, peaceful, and prosperous societies in Central America.
Mission – To champion good governance and equity in Central America through rule of law and a robust civil society.
Seattle International Foundation (SIF) champions good governance and equity in Central America through support for rule of law and a robust civil society. SIF has granted more than $24 million to 243 high impact organizations in 81 countries.  In addition to its grant making portfolio, SIF implements key program initiatives in the region, including the Central America Donors Forum, the Central American and Mexico Youth Fund, the Centroamérica Adelante leadership program, Anti-Impunity Fund, Central America in DC, and the Independent Journalism Fund. SIF was founded in 2008 as a supporting organization to the Seattle Foundation for the purpose of increasing and enhancing international philanthropy and development from the Pacific Northwest. In 2018, SIF refined its strategy to focus 100% of its efforts on Central America. SIF has staff based in the United States, Mexico and Central America. To learn more about the Seattle International Foundation, visit www.seaif.org
ABOUT THE ROLE
This position provides a wide range of bookkeeping and operational tasks including financial record keeping and managing vendor files.  The position will report to the Director of Finance and Operations and the Senior Finance and Operations Manager.
SIF is a fast-paced environment where the Finance and Operations Assistant must be able to multi-task, process situations and requests quickly, and be adaptable to a series of changing needs and evolving projects. The candidate must be comfortable accepting responsibility for successfully achieving organization objectives, have the ability to handle complex assignments, as well as work effectively with all SIF staff, board members, grantees and other external partners. This role requires exceptional judgment, written and verbal communication skills, and the ability to work in a confidential environment.
Primary Job Responsibilities
Financial Systems

Prepare weekly accounts payable requests for processing by Seattle Foundation. Track payables to ensure fulfillment.  Communicate with Seattle Foundation Finance & Operations and vendors to resolve payment concerns.
Create monthly expense reports for CAMY Fund spending and credit card reports for SIF cardholders. Submit to Seattle Foundation Finance & Operations.
Track project spending against donor budgets for CAMY Fund. Provide monthly reports to relevant team members.
Receive and process contributions and sponsorship payments, input contributions into tracking system, and communicate coding to Seattle Foundation Gifts Officer.
Generate vendor contracts and manage signature process. Serve as point of contact with vendors regarding new vendor documentation and payment status.
On a monthly basis, reconcile financial entries between Seattle Foundation accounting and SIF internal project tracking systems. Conduct specific reconciliations for donor reporting as needed.
Track project spending, according to category, for Central American Donors Forum
Track professional development spending for team members.
Support Finance & Operations team in developing and maintaining electronic forms and tools for efficient operations.
Partnership/Development Support

Work with Grants Administrator to support grant agreements and track grant payments to SIF's partner grantees.
Assist with planning and execution of periodic events as requested, as part of team's overall support.
Track SIF emergency grant funds and their distribution.
Track revenue and grant expense for SIF's special fiscal relationships as part of Impact Services program.
Office Administration

Support quarterly board meetings including scheduling and coordination of board materials. Transcribe board minutes for SIF Board Secretary review.
Assist Directors with expense reporting including record keeping and receipt management.
Develop and maintain up to date electronic folders for SIF vendors, donors, and employees.
Make purchases as requested for office functions and events.
Support employee hiring and onboarding processes.
Track paid time off for team members in Mexico and Central America.
Maintain SIF's records and record keeping systems, typically containing materials of a highly sensitive or confidential nature.
Mange office systems such as SharePoint, Asana and Expensify. Work with Finance and Operations team to model and champion use of these systems.
Participate in SIF staff, Finance and Operations team, and CAMY Team meetings.
Other duties as requested.
Qualifications
Associate degree required with at least three years of office experience or an equivalent combination of education and experience is required. Bachelor's degree preferred.
Fluency in spoken and written English and Spanish.
Outstanding verbal and written communication skills.
Knowledge of Microsoft Office including Outlook and Power Point. Proficiency in Excel highly desired.  Familiarity with project management software a plus.
Prefer experience with QuickBooks or QuickBooks online.
Time management skills, including ability to work independently and efficiently, manage multiple projects, set priorities, and meet deadlines.
Ability to work well under pressure.
Interest and familiarity with global development issues and philanthropy a plus.
Positive attitude and interest in joining a small, but high-impact and amiable team.
Compensation and benefits:
This is a full-time, non-exempt position located in Seattle, WA, Mexico, or Central America. Salary commensurate with experience.  Competitive benefits package offered.
How to Apply:
Submit a resume and cover letter, in English, explaining why your experience and background makes you an excellent candidate for this position to jobs@nullseaif.org by Friday, August 6, 2021.  Include your full name and the title of this position in the subject line of your email (i.e. "Jane Doe – Finance & Operations Assistant"). Applications from candidates who do not follow these instructions will not be reviewed. Only applicants who meet the requirements will be contacted for an interview.
As an equal opportunity employer, SIF is committed to a diverse, multi-cultural work environment. SIF does not discriminate in employment on the basis of age, race, creed, gender, gender identity, religion, marital status, veteran's status, national origin, disability, or sexual orientation. People of color, people with disabilities, and people of diverse sexual orientations are encouraged to apply.